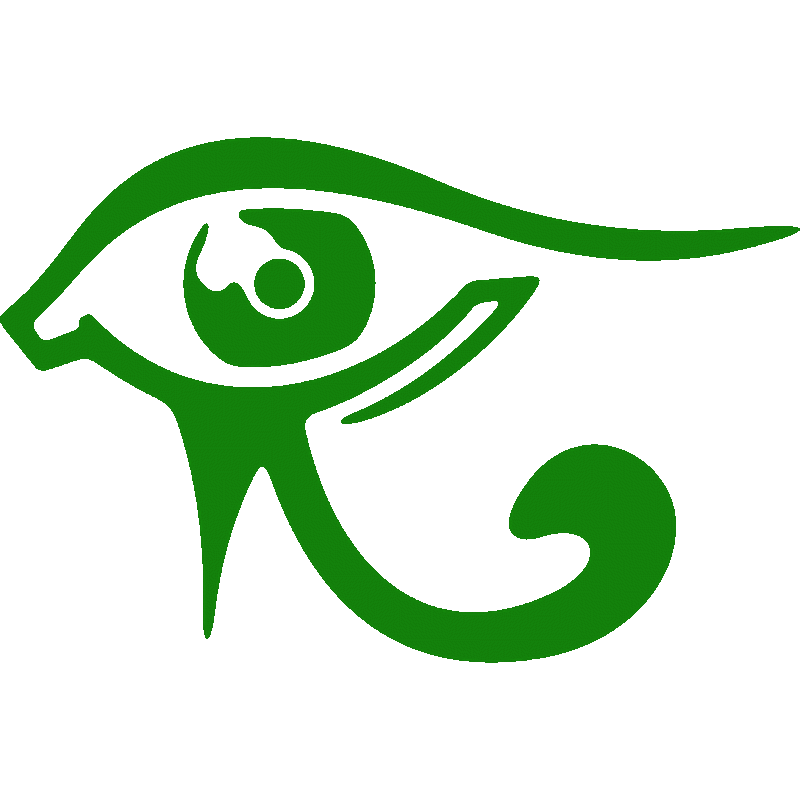 J.M. Northup is an American author and partner with the publishing collaboration, NORNS TRIAD PUBLICATIONS. Julie has released novels in various genres, but is best known for her young adult/new adult books. College-educated, J.M. Northup has a background in Operations Resource Management, Aviation, Healthcare, Oil and Gas Industry, and Administrative work. She served in the United States Air Force, worked as an intern for the MSP Air Traffic Control Tower and Center, helping to create an internship for future college students, and trained as a private pilot. She continues to develop and research future projects.
Saving Sam: A Sexy Military Romance (The Wounded Warriors Book 1)
Sam Wallace enters the Air Force as a spoiled rich boy. Years later, he emerges a changed and troubled man. None of this matters to Amy, his oldest friend and staunchest supporter. Maybe the weary soldier can finally find solace from his nightmares in the arms of the girl who has always loved him. The only thing that gives Sam hope is the love he desperately wants, but doesn't deserve. Haunted by a war he cannot forget, Sam struggles to move forward. But the darkness in him is deeper than anyone realizes. Can Sam fight off his demons, or will Amy pay the price for his inability to let her go?
​FELINE FASCINATIONS: The Adventures of Boris and Olga Kindle Edition
Boris, a stray kitten rescued from the city streets, finds his forever home on the farm of his dreams!
There, with his sassy older sister, Olga, they explore the farmstead and all it has to offer. Through the antics and adventures of these two adorable cats, you'll meet an array of animals, both wild and domestic. Among the interesting characters are Boris and Olga's silly brother, Charlie the Dog, and their friends Gus the Squirrel, Charlotte the Horse, Zeke the Mallard Duck, and the Holstein Heifers, Betsy and Ellie Mae.
You will learn alongside Boris as he is taught about his new life. You will get the chance to discover farm activities, including how hay is made and the process of milking cows, and amazing facts, like why birds migrate. You will be able to hunt for frogs, climb a Christmas tree, and even go to the vet.
Come discover the things that fascinate a feline and experience it through the eyes of the cat himself!
This chapter book is designed to teach children about animals and the world around them, targeting ages 6 to 13. It was devised to help children to have empathy for all living things while finding a realistic acceptance of nature. Some things are happy and humorous, while others are not. Educational and entertaining, this collection of feline adventures is an enjoyable read for children and adults alike!
Making Mike (The Wounded Warriors Book 3) Kindle Edition
Sick of fear and violence, Sergeant Mike O'Connor is ready for a change. Separating from the service and distancing himself from his family, Mike is glad to focus on work, school and the beautiful French instructor he keeps meeting all over campus.
Though Camille's elegance speaks to Mike's soul, he fears the gorgeous biracial woman is out of his league. Camille, however, is determined to prove to Mike that he is worth more than he realizes - if meddling relatives and unseen threats do not destroy their hopes for a beautiful future.
Making Mike is a standalone BWWM romance with a HEA ending.
TALLY: A Polyamorous Romance​
Starved for love and fearing time is running out, attorney Tally Abram seeks the aid of her gay best friends, Lex and Ishkode Ackerman, in fathering the children she desperately wants. Will they comply? Will Tally find the family she craves? Or will her need for completion destroy the most important relationships in her life?
This book explores the ideas of family structure, tri-parenting, and polyamorous relationships. It contains mature material and is not suitable for those under 18 years of age.
​
Revived (Snoqualmie Valley Sasquatch Book 1)​
A mysterious friend reappears in the lives of cousins Hannah Mitchell and Jenna Warnke. His return causes a haunted past to be revived and a search for answers about ancient myths in the Snoqualmie Valley of Washington State is born. Could modern science hold the key, or does the truth lie in something supernatural?
An unlikely romance is encouraged by hope but threatened by heartbreak. Tragic loss and prejudice loom over the friends, drawing out the darkness of unexpected enemies. Is love strong enough to endure, or will worlds be destroyed?
Come discover what lurks in the shadows but desires the light!
Unveiled (Snoqualmie Valley Sasquatch Book 2)​
When Jenna loses her parents in a tragic accident, their lives in Washington's Snoqualmie Valley change in unexpected ways. Despite the changes, Jenna still finds love with a mysterious young man she once believed was Hannah's imaginary friend.
Tall, dark and hairy, Adam brings to light rumors of Bigfoot. Can science explain his appearance? Is he really a supernatural creature, like some people propose? Or, is he just as human as anyone else?
Age-old fears and superstitions revive myths and reveal ancient secrets, but is there any truth to the tales? What's waiting to be unveiled in the forests of Snoqualmie?
Justifying Jack (The Wounded Warriors Book 2)​
For Army Staff Sergeant Jack Nelson, the military is more than just a career goal; it is the only life he knows. That is, until a tragic explosion leaves him wounded in body and spirit.
His military service ended, Jack returns to his parents' home to recuperate. Expecting a time of quiet contemplation, Jack is blindsided by the most inappropriate of attractions... the widow of his lost brother-in-arms. While Marithé's sweetness soothes Jack's agony, she also suffers from her own grief.
Can the couple find a future together, or will guilt and secrets destroy their troubled romance?
Justifying Jack is a steamy standalone military romance, containing graphic sex scenes.
A Prisoner Within: A Psychological Thriller​
How far would you go to defend yourself... from your own mother?
Tiffany is a seventeen-year-old girl caught in a battle for existence. As she tries to claim rights to her own life and mind, her abusive mother struggles to maintain control.
Pouring her hatred for the world onto her daughter, Tiffany suffers under her mother's guise of concern as her mother convinces everyone that Tiffany's wounds are self-inflicted. Fighting to prove she's not mentally unstable and seeking escape from her mother's tyranny, Tiffany must make the ultimate choice as to who lives and who dies.
But how far is she willing to go, and is redemption worth the price of her soul?
Though this book is considered Young Adult (because of the age of the main protagonist), it has mature content, which includes rape, as well as other physical, emotional, and mental abuse. It is not suitable for those under the age of 16.
A RIPPLE OF FEAR: Book One in The Fears of Dakota Series​
It only takes a spark to ignite an inferno.
In a world where fears stem from catastrophes and terrorism, America faces its biggest challenge yet. Discord and apprehension are pushed to the extreme as ancient prophecies approach fruition.
The world Dakota lives in is becoming unrecognizable: doomsday preppers grow more prevalent while the government collapses. As tensions grow, so does the paranoia that drives the nation to a crossroads that will change history.
Dakota holds onto her hopes of a better tomorrow, but the thread of peace seems to unravel faster than it can be contained. What will become of her and the people she loves, when a spark ignites America into an inferno of fear?
Resucitado (Spanish Edition)​
Un misterioso amigo reaparece en la vida de las primas Hannah y Jenna, y reviven una obsesión del pasado. Pérdidas trágicas y prejuicios inducen a una búsqueda de respuestas acerca de mitos antiguos que proliferan en el Valle de Snoqualmie en el Estado de Washington.
¿La ciencia moderna tiene la llave, o la verdad está en algo sobrenatural. La angustia y la esperanza fomentan un romance improbable mientras atraen la oscuridad de enemigos inesperados.
Un Prisionero Dentro (Spanish Edition)
¿Qué tan lejos irías para defenderte… de tu propia madre?
Tiffany es una chica de diecisiete años atrapada en una batalla por la existencia. Mientras trata de reclamar los derechos por su propia vida y mete, su abusiva madre lucha por mantener el control.
Derramando todo su odio por el mundo sobre su hija, Tiffany sufre bajo el velo de preocupación de su madre mientras ella convence a todos de que las heridas de su hija son hechas por ella misma. Peleando para probar que no es mentalmente inestable y buscando escapar de su madre, Tiffany deberá tomar la elección decisiva sobre quién morirá y quién vivirá.
¿Pero qué tan lejos estará dispuesta a ir? ¿Y es acaso su alma el precio justo de la redención?
A Prisoner Within (La Prisionera Interior) es una poderosa y convincente historia de manipulación, abuso y miedo.
Temblor (Spanish Edition)​
Una chispa basta para encender un infierno.
En un mundo donde el miedo nace de catástrofes y terrorismo, Estados Unidos enfrenta el desafío más grande de su historia. Las discordias y la desconfianza llegan a límites extremos al acercarse el cumplimiento de profecías ancestrales.
El mundo de Dakota se vuelve irreconocible: los survivalistas predominan mientras el gobierno y las autoridades locales se deterioran, llevándose con ellos la seguridad de las personas. Las tensiones aumentan, y la paranoia empuja a la nación a una encrucijada que cambiará la historia.
Dakota se aferra a la esperanza de un mejor mañana, pero la madeja de la paz parece enredarse más rápido de lo que es posible manejar. ¿Qué sucederá con ella y con las personas que ama cuando una chispa convierta a los Estados Unidos en un infierno de terror?
Salvando Sam (Portuguese Edition)​
Sam Wallace entra na Força Aérea como um menino arruinado e rico. Anos depois, ele emerge um homem mudado e perturbado.
Nada disso interessa para Amy, seu amigo mais antigo e mais fervoroso defensor. Talvez o soldado cansado possa finalmente encontrar consolo de seus pesadelos nos braços da garota que sempre o amava. O único que dá a esperança de Sam é o amor que ele quer desesperadamente, mas não merece. Assombrada por uma guerra que ele não pode esquecer, Sam luta para avançar.
Mas a escuridão nele é mais profunda do que alguém percebe. Sam pode lutar contra seus demônios, ou Amy pagará o preço por sua incapacidade de deixá-la ir?
Uma Onda De Medo (Portuguese Edition)​
Basta apenas uma faísca para acender um inferno.
Em um mundo com medos decorrentes de catástrofes e terrorismo, a América enfrenta seu maior desafio até agora. A discórdia e a apreensão são levadas ao extremo à medida que as antigas profecias se aproximam de se tornarem realidade. O mundo em que Dakota vive está se tornando irreconhecível: os anunciadores do dia do juízo final se tornam mais predominantes, enquanto o governo e os serviços locais continuam se deteriorando, corroendo a segurança que as pessoas sentem em suas vidas e entre si. À medida que as tensões crescem, cresce também a paranoia que leva a nação a uma encruzilhada que mudará a história.
Dakota mantém suas esperanças de um amanhã melhor, mas o fio da paz parece se desfazer mais rápido do que pode ser contido. O que será dela e das pessoas que ela ama, quando uma faísca incendeia a América a um inferno de medo?
Combinando drama de sobrevivência e um futuro distópico, Uma Onda de Medo é uma história emocionante para leitores de todas as idades.
Prisioneiro (Portuguese Edition)​
Quando um amigo misterioso reaparece nas vidas das primas Hannah e Jenna, um passado sombrio é revivido. Perdas trágicas e preconceitos levam a uma busca de respostas sobre mitos antigos que prosperam no Vale Snoqualmie no Estado de Washington.
A ciência moderna tem a respsota ou a verdade está em algo sobrenatural? O desgosto e a esperança encorajam um romance improvável enquando apontam a escuridão e inimigos inesperados com intenções desconhecidas.
A força do vínculo pode proteger essa amizade de um futuro terrível?
Prigioniera dentro (Italian Edition)​
Fino a dove sareste disposti ad arrivare per difendere voi stessi . . . dalla vostra stessa madre?
Tiffany è una ragazza di diciassette anni incastrata in una lotta per l'esistenza. Mentre cerca di reclamare il proprio diritto alla vita e libertà di pensiero, la madre violenta lotta per mantenere il controllo.
Riversando su sua figlia l'odio che prova verso il mondo, la madre di Tiffany la fa soffrire adducendo il pretesto della preoccupazione per lei e convincendo tutti che le sue ferite sono auto-inflitte. Lottando per dimostrare di non essere mentalmente instabile e cercando di scappare dalla tirannia di sua madre, Tiffany alla fine deve scegliere: chi continuerà a vivere e chi morirà.
Ma fino a dove sarà disposta a spingersi e, la redenzione varrà il prezzo della sua anima?
"Prigioniera dentro" è una storia potente e convincente di manipolazione, violenza e paura.